We celebrate funerals in our chapel or other locations as you wish.
In the event of the death of your loved one, please do not hesitate to contact us immediately. Our Catholic clergy can provide a Vigil and/or a Mass for Christian Burial.
Funerals are normally conducted in the peaceful setting of our beautiful stain-glass chapel but can be at other locations, such as a funeral home or a cemetery. Call or email for details.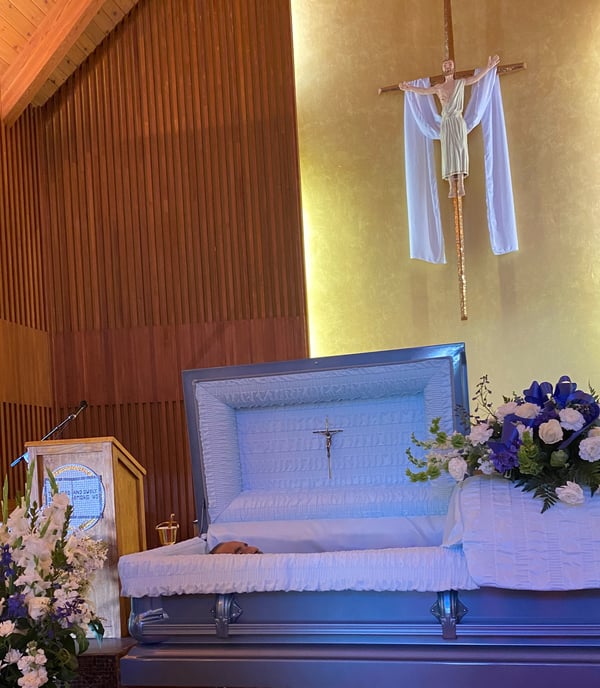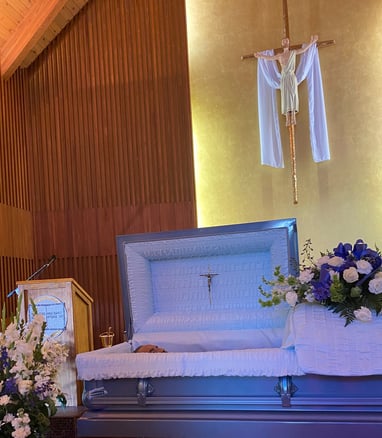 "I am the resurrection and the life; whoever believes in me, even if he dies, will live."
John 11:25